Discovering the incredible adventure of the cathedral builders
Project : Documentary – 3D / Motion capture
Client : Solidanim
Director : Emmanuel Blanchard
Film production : Program33, Circus, AT-Doc, Solidanim
First aired : December 2019, France Télévisions
A character creator for 118 characters
Toonkit built all the characters, clothes and accessories of this incarnated story that offers to dive into bright and creative Middle Ages. 
To do this, careful preparation was key.
Indeed, our mission was to design a generic character rig that would help in creating various character modelings. This is why we built a "character creator" : a rig able to generate all types of characters and speed up the production chain.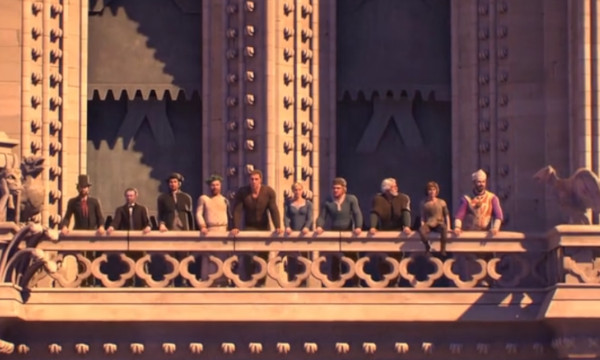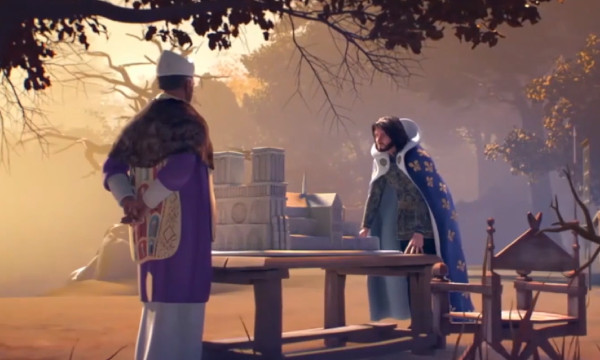 A workflow to automate the characters' production
For this project, the character creator embedded all geometry data (body, face, clothing, accessories…) as well as a fully functional rig in a generic character. It also included controlRig, blendshapes, and skinning data.
This way, 80% of the work was done before the implementation of modeling and motion capture works. This character made it possible to adapt the various topologies resulting from the 3D scans of the actors, including about forty specific faces. At the end of the line, modelings were already rigged and necessitated very little adjustments.
From "rigged modeling" to production rig
Once the motion capture data integrated, our finalization work consisted in initializing the characters with their controllers, the hierarchy and the whole controlRig to end with a production rig and its animation tools.
A high-quality project with a beautiful rendering by Circus, broadcasted on "France Télévisions" on December 18th, which took a very special meaning since the blaze of last April.