Number of episodes : 52 – Runtime : 13 min
Director : Philippe Vidal
Co-producers : Dargaud Media, Belvision, Ellipsanime Productions
Partners : France Télévisions, Degeto, Ard & Wdr
First aired : 2018 on France Televisions (France 3)
After Yakari seasons 4&5, we were contacted by Ellipsanime to work on Bobby and Bill season 2 preproduction.
The project was already at a fairly advanced stage, the first season in 3D had already been produced.
In parallel with the rigging work, we were responsible for the organization of the production workflow and pipeline, with the use of Shotgun.
The animation work was shared between several studios and it was particularly interesting to set up standardized tools, usable by everyone, while preserving the specificities of each studio.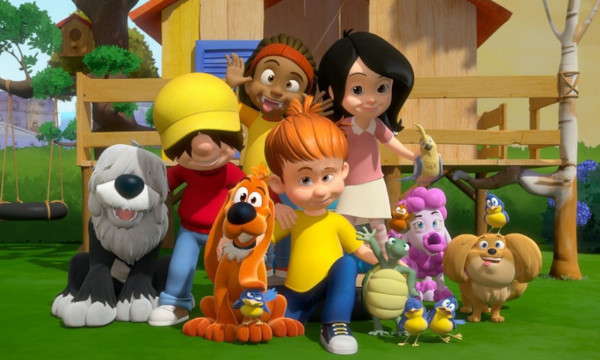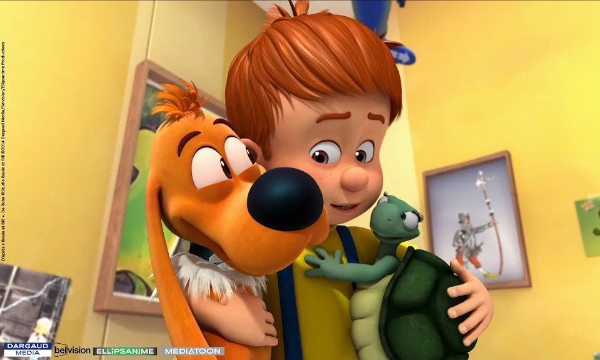 Reverse Engineering for rig customization
Once the pipeline was organized, we worked on existing control rigs, for the first time.
Indeed, our intervention consisted to use season 1 rigs to build season 2 ones.
After the reverse engineering step, 80 assets were took in charge to adapt the rigs and animation tools from season 1 to season 2.
It was an exciting challenge to rely on existing rigs to develop the new behaviors expected for season 2.