Worth thousand words, a sneak peek
Peter is a character rigged with our "basic" biped template.
This rig implements the structure of a standard biped control rig, but without any additional deformers or controllers and no facial, because these elements are often specific to a project and/or a particular character.
If you are considering the idea to work with us, it is normal that you can get an idea of ​​the type of rig that we are able to build.
As explained above, Peter should not be compared to a production asset, but is more than enough to evaluate the relevance of our approach.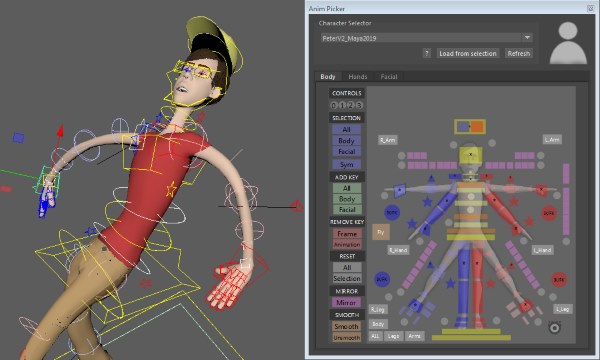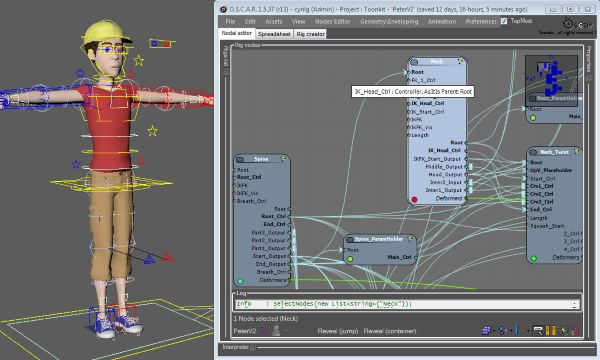 This rig is also a good starting point for discussing the precise specifications of a particular project.
Peter's rig can therefore serve as a basis for discussion.
Each project is unique and that's why we add, modify or delete features according to your needs and adapt the assets to your projects.
Be careful : To make the most of this character (picker, compiled nodes…), you must install the Toonkit module, available here.
Download
Legal mentions
"Peter" and the technologies or resources it uses remain the exclusive property of Toonkit.
You may use "Peter" freely for training or training purposes, for participation in competitions or competitions (e.g. : 11 second club).
You may not use "Peter" for any commercial purpose or for the purpose of making any profit whatsoever.
Thank you for consistently crediting "Toonkit" when using "Peter".
Please do not redistribute "Peter", instead share the link to this page.