When Superprod revisits Jack London's masterpiece
Run time : 90 min – 3D relief
Customers : Superprod, Solidanim, Bidibul Productions
Scenario : Dominique Monféry, Philippe Lioret, Serge Frydman
Director : Alexandre Espigares
Co-production : Superprod, Bidibul Productions, France 3 Cinéma
Partners : France Télévisions, Degeto, Ard & Wdr
Diffusion : Canal +, Ciné +, France 3
Based on Jack London's classic novel "White Fang", this contemporary adaptation is an adventure-filled tale that explores the relationship between humanity, nature, and the animal kingdom.
Set during the Klondike Gold Rush of the 1890s, the film chronicles the life of White Fang, a wolf dog who experiences the best and worst of humanity.
After being injured and abandoned, we see White Fang's life unfold from his early days as a puppy in the wild with his mother and the journey that eventually leads him to dog-fighting in Fort Yukon.
While recovering from his injuries, White Fang develops a friendship with two humans who treat him with kindness and respect.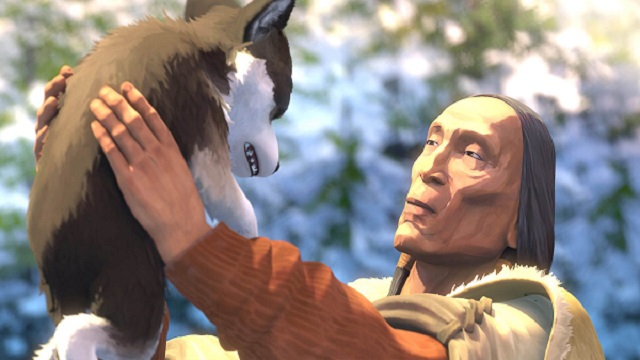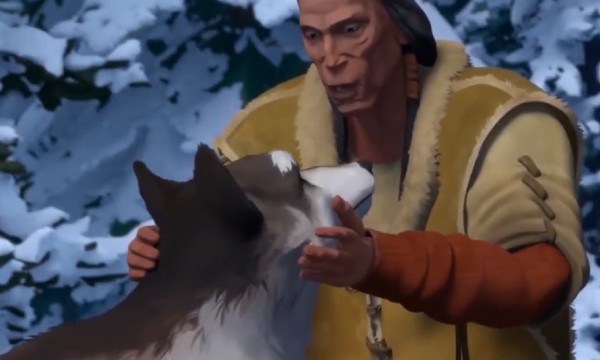 Superprod contacted us to build all biped and quadruped rigs of the movie White-Fang, and to take care of all the keyframed rigs.
A good part of the project uses motion capture technology, so we needed to set up a rig that would read the data from motion capture and possibly over-animate as with a standard keyframed rig .
We have therefore implemented a specific Control Rig system similar to those used on projects like Christmas & Co. or The Invisible Hours.
Motion capture under rig control
On this project, motions and facial acting of the characters come from motion capture, even those of the wolf-dog White-Fang !
The system put in place is twofold : driven by the motion capture, it takes over on it to allow to add specific behaviors, adapted to the movie artistic requirements,and to the animation department needs.
For facial capture, we designed a facial rig that was able to process expressions recorded during filming.
The animals faces have all been rigged with the same technology to allow facial animation based on the rig.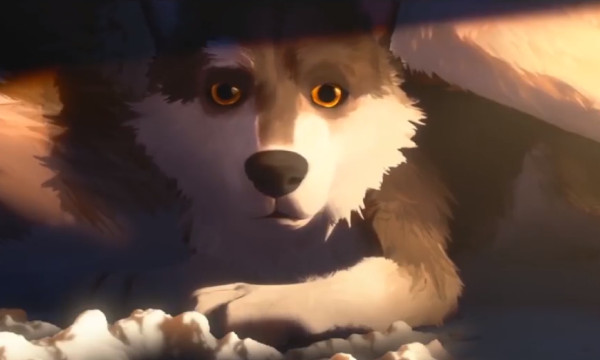 A beautiful project with close coordination between all studios !