A French animation feature film by Arthur de Pins
Project / Runtime : Feature film 78 minutes – 3D
Authors/Directors : Arthur de Pins & Alexis Ducord
Co-production : Maybe Movies, 2 Minutes
First aired : October 18th, 2017
In Zombillenium, the Halloween theme park, the monsters have blues.
Not only are the zombies, vampires, werewolves, and other demons real monsters whose souls belong to the devil forever, they are also tired by their jobs, tired of entertaining consumerist, voyeuristic, and egotistical human beings. In short, they are fed up with office life in general, particularly when it is destined to last for eternity…
Then Hector, a human being, arrives. This Standards Compliance Officer is determined to close down the park.
Francis, the vampire manager of the park has no other option: he must bite in order to keep their secret.
Transformed into a strange monster, separated from his daughter Lucie, and stuck in the park, Hector has a dark outlook on life…
What if he finally became the new leading attraction of Zombillenium?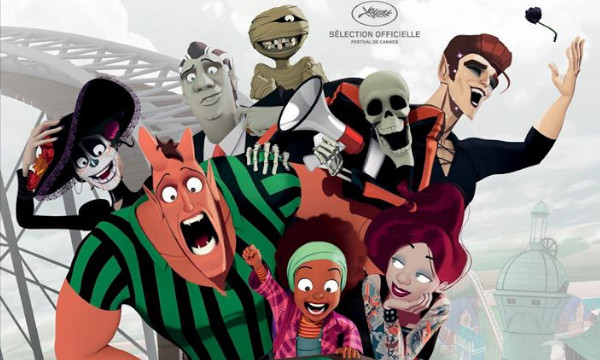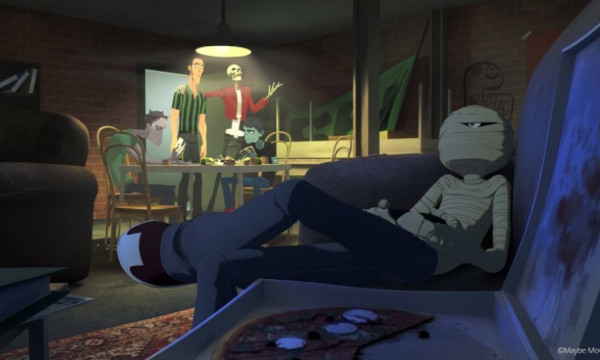 Rigging work with 2 Minutes began as early as preproduction with custom autorig, previz tools and facial rig.
The diversity of the 138 characters was one of the challenges of this project.
Each character had their own peculiarities: winged characters, emaciated, with several heads…formative challenges that have strengthened our working method.
A large part of the project focused on facial rigging and skinning work, to obtain the rigid and angular 2D rendering that characterizes the original Comic Strip.